Cappasity VR demo is available on Steam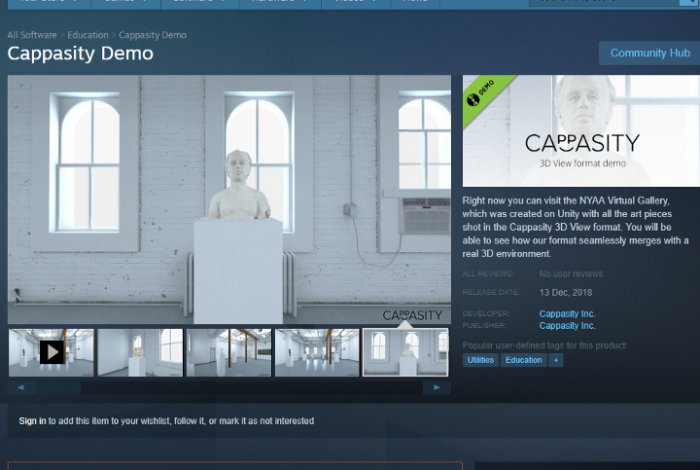 A few months ago Cappasity shared a video demonstrating the progress of the Unity plugin development, which allows you to use the content from the Cappasity platform to create 3D apps.
Today we are happy to take it a step further — right now you can visit the Virtual Gallery, which was created on Unity with all the art pieces shot in the Cappasity 3D View format. You will be able to see how our format seamlessly merges with a real 3D environment. As you surely remember, the 3D View creation process takes only a few minutes.