Cappasity US/PCT Patent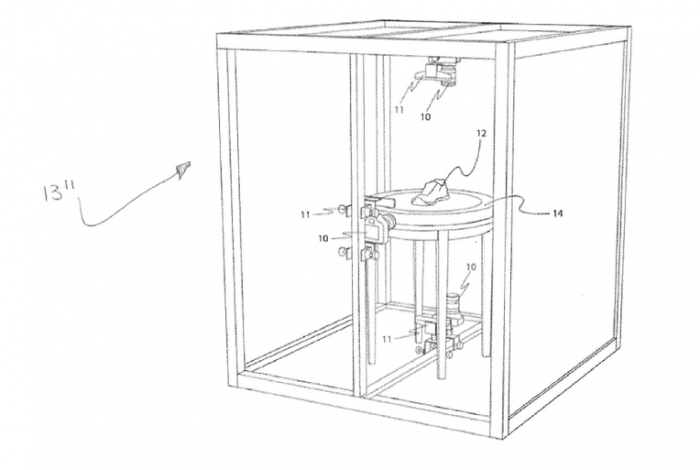 Cappasity patent is now available on the WIPO database, Google etc. – there is a detailed description and pictures available. We started writing a patent application in 2014 and described a prototype of the scanning box that would let users who have no special technical skills digitize objects easily.
We demonstrated our early prototype of the scanning box at CES 2016 and we do hope to have its preproduction version at CES next year.
When it all started, not many people believed that the 3D scanning market would grow this fast. Now, based on our meetings with potential partners, we feel really optimistic regarding the future of 3D scanning.
Accessible and fully automated 3D scanning solutions are in demand now as AR/VR hardware companies realize that the industry needs easy 3D content production tools for its further development. It needs tools to transfer the real world into virtual reality!
For example, there is quite a lot of startups that develop virtual fitting rooms, but at the same time they don't have access to solutions that would help them digitize people and objects easily and fast. And of course, retailers who sell a wide variety of products and have frequently updated product catalogues, are not interested in such fitting rooms.
There are however retailers who are eager to try using 3D technologies, but they only create demos for the same reason – they do not know how to integrate content production into existing business pipeline.
There's a need for new ways to create 3D models that could be easily integrated into already existing business. As product lines are now updated quite often, creating content manually becomes a luxury not many companies can afford.