Cappasity at SIGGRAPH 2016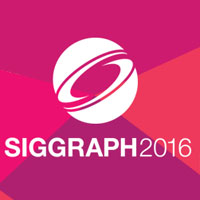 Cappasity will take part at SIGGRAPH 2016 and is going to showcase its Easy 3D Booth™ – an affordable and easy-to-use full-body 3D scanner for e-commerce, 3D printing and 3D content production. You can find us at the Intel booth on 26-28 July in Anaheim, California.
The full-body scanner is powered by Intel®RealSense™ 3D cameras. One-click scanning is a fully automated and easy-to-use process, which does not require any manual post-processing.
Easy 3D Booth™ is connected to Cappasity platform, which provides website and VR integration and 3D data export.
Our team is constantly working on 3D scanning accuracy improvements, and you are welcome to test a beta version of our 3D scanning and measurement solution at SIGGRAPH.
Easy 3D Booth™ is not only for 3D content creation and integration – we are working on a new internal update for our software that would allow use of our 3D scanner in retail stores.
Easy 3D Booth™ will be the first full-body scanner with an integrated Intelligent Shopping Assistant that will provide personalized recommendations of perfectly fitting clothes based on machine learning. Behind Easy 3D Booth™ lies the technology of deep analytics of obtained full color 3D model and full body measurements.
The 43rd SIGGRAPH Conference on Computer Graphics and Interactive Techniques is a five-day interdisciplinary educational experience, featuring the world's most prestigious forum for computer graphics research, creative adventures in digital media, immersive realities, emerging interactive technologies, advanced mobile systems, and hands-on opportunities for creative collaboration.