Cappasity at Augmented World Expo 2016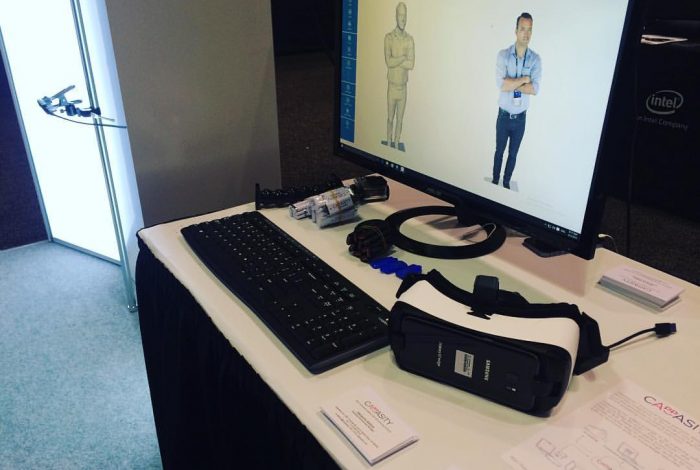 The 7th AWE (Augmented World Expo) returned to Santa Clara on June 1-2, 2016 for the largest conference and expo featuring technologies giving us superpowers: augmented reality (AR), virtual reality (VR) and wearable technology. The event saw nearly 4,000 attendees from over 40 countries, 200 speakers and 200 exhibitors.
We took part at AWE and joined Intel Booth to demonstrate our solutions for e-commerce. The main one was a full-body 3D scanning booth that can scan people, connect to the Cappasity cloud, take measurements and deliver data for virtual shopping assistants.
Besides we also demonstrated our VR shopping demo, so that our visitors could experience what it feels like going shopping using a VR headset.