How to use Batch Processing 
Step 1:
Open the "Batch Processing" mode.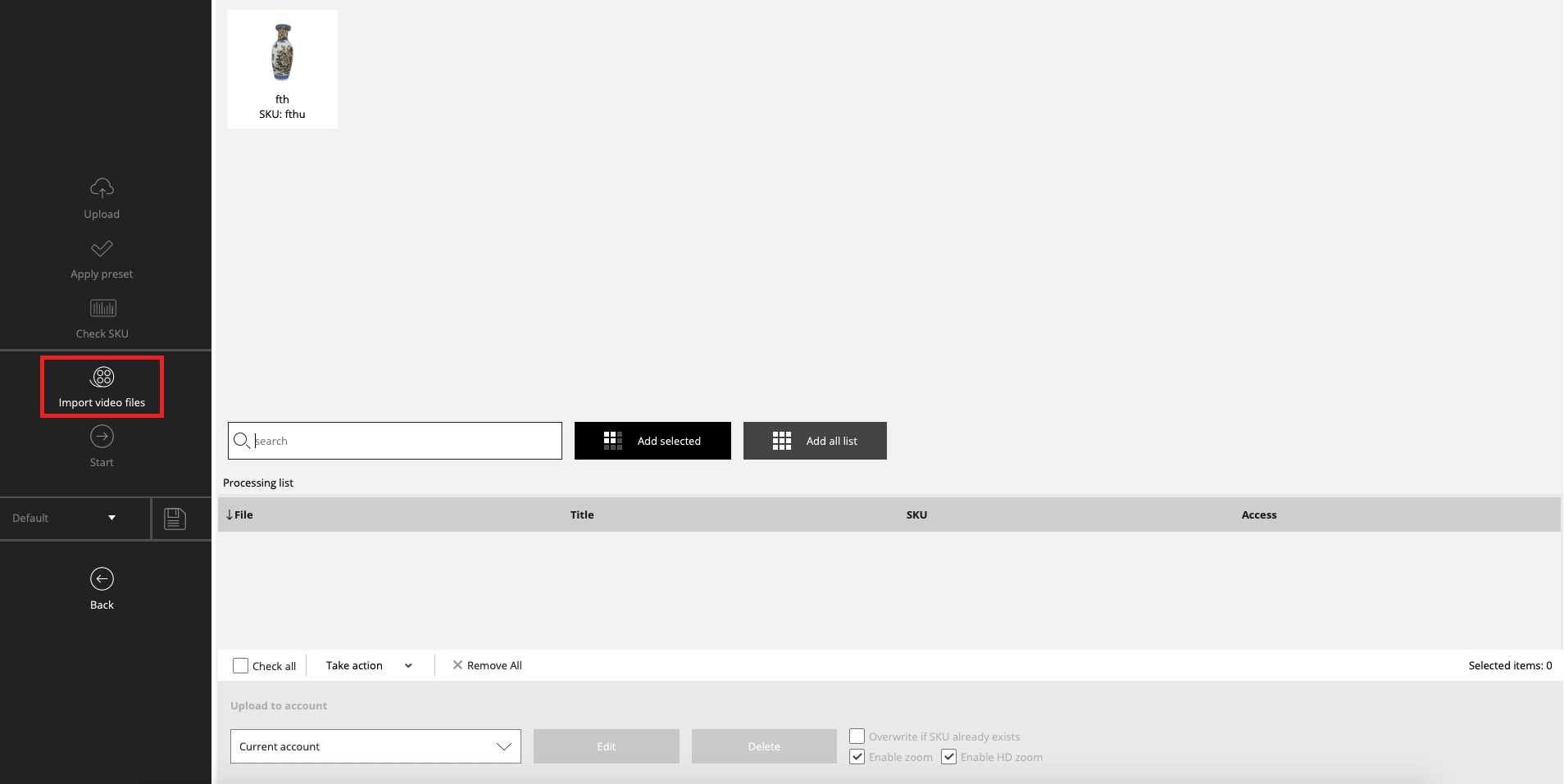 Step 2:
Click "Import video files". 
Step 3:
Choose the video files for uploading.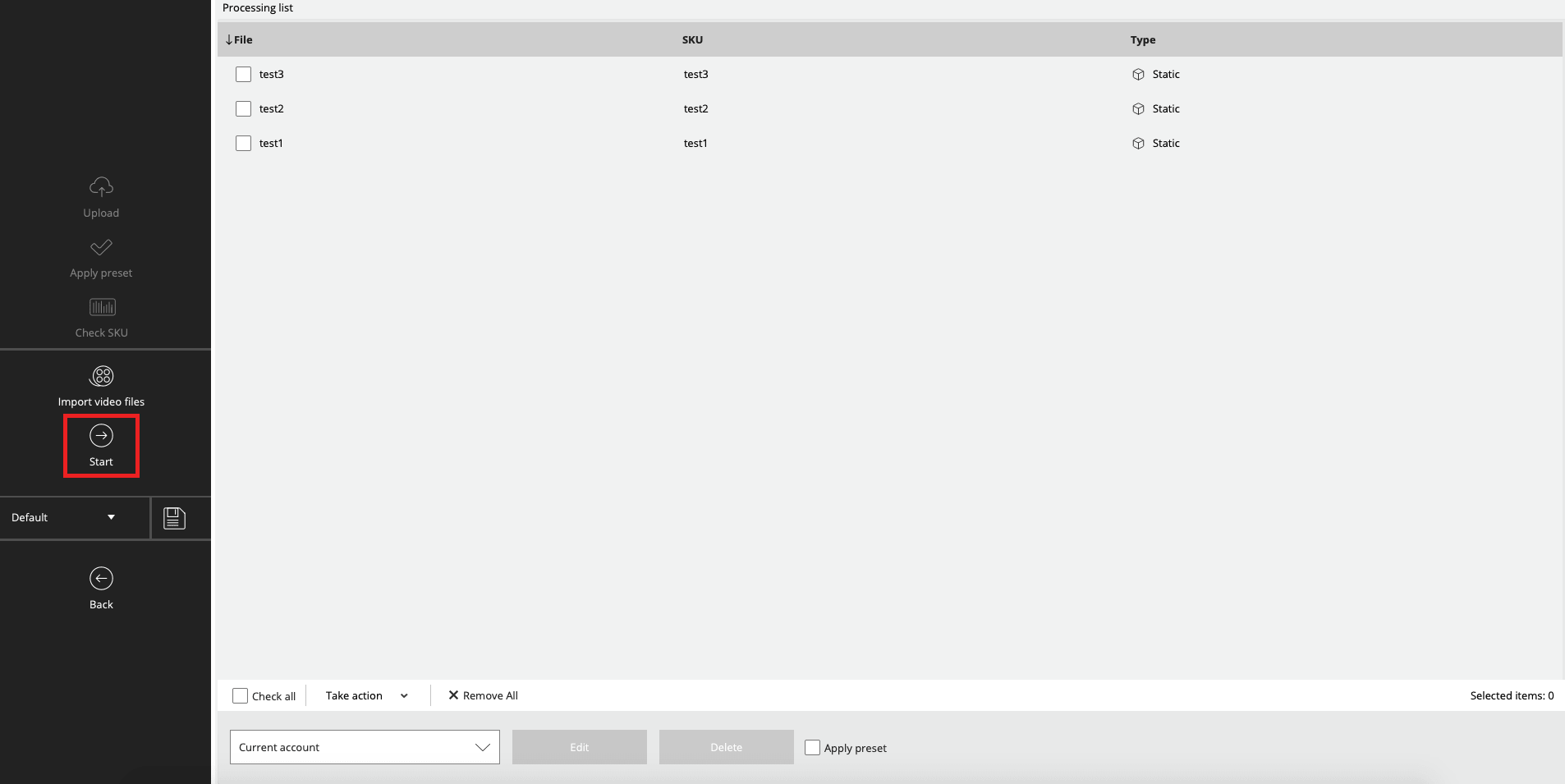 Step 4:
Convert video files into 3D Views.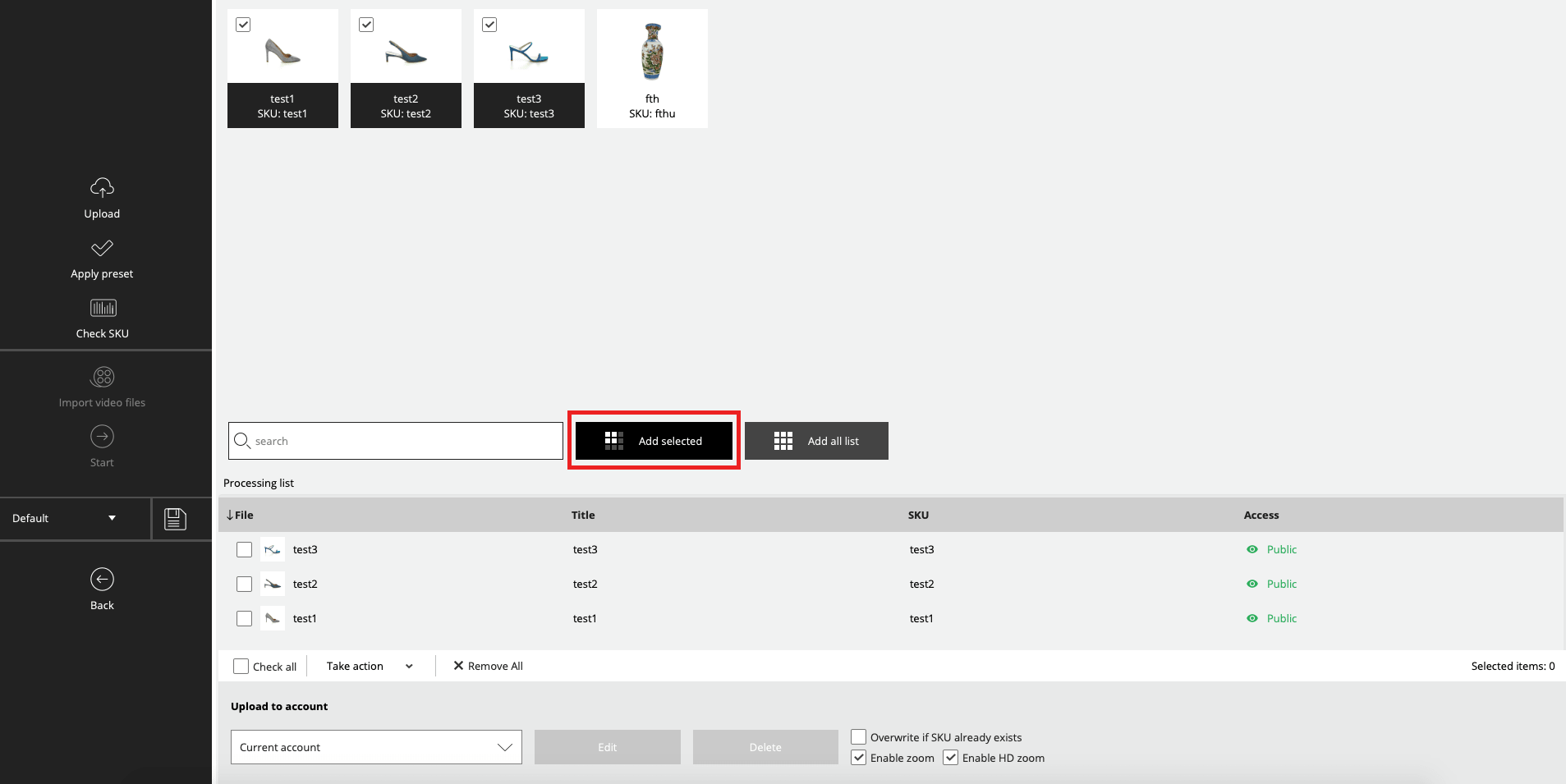 Step 5:
Select 3D Views and add them to a processing list.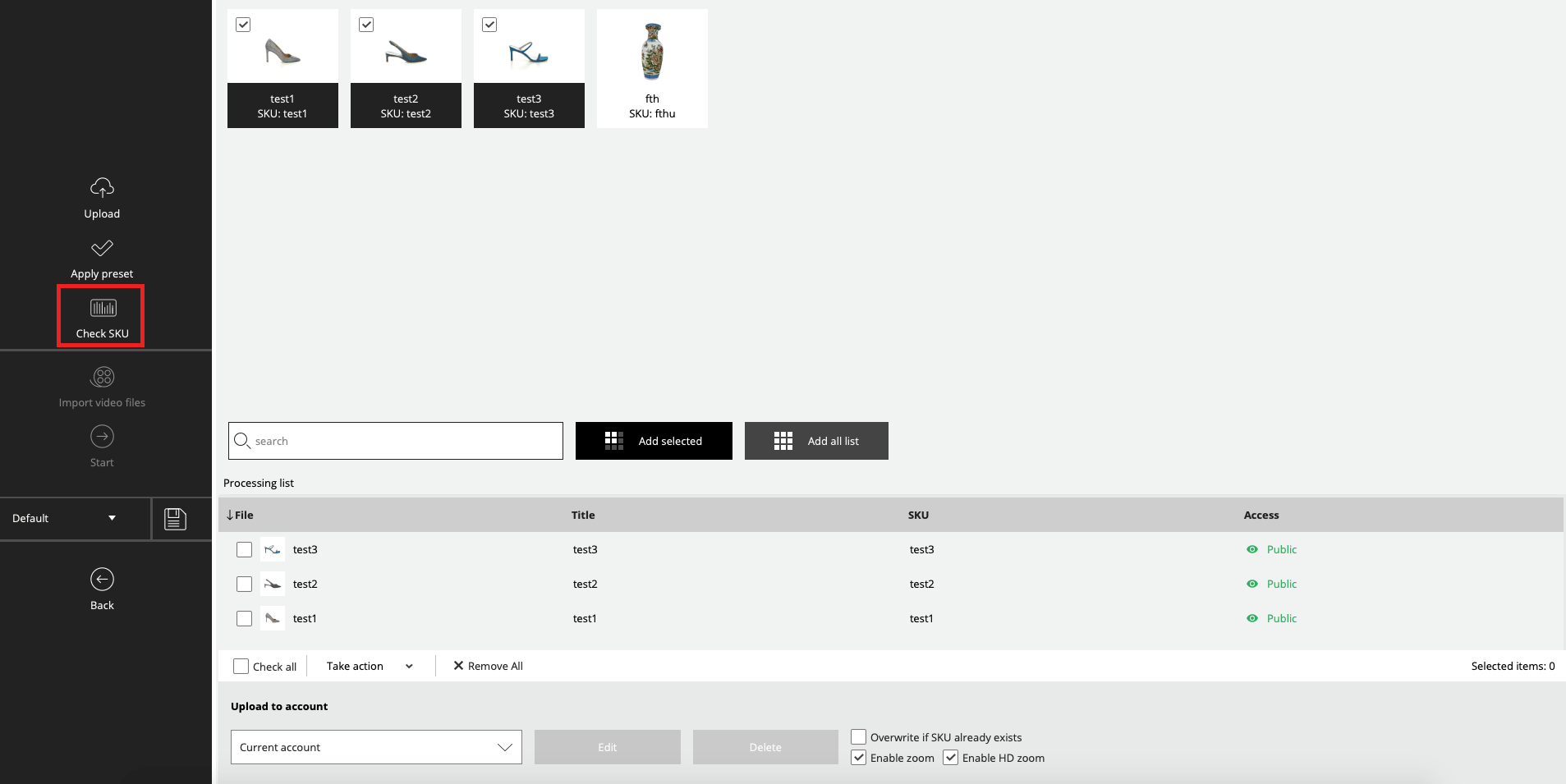 Step 6:
Click "Check SKU" to verify that all SKU numbers are unique.
Step 7:
Apply preset if necessary.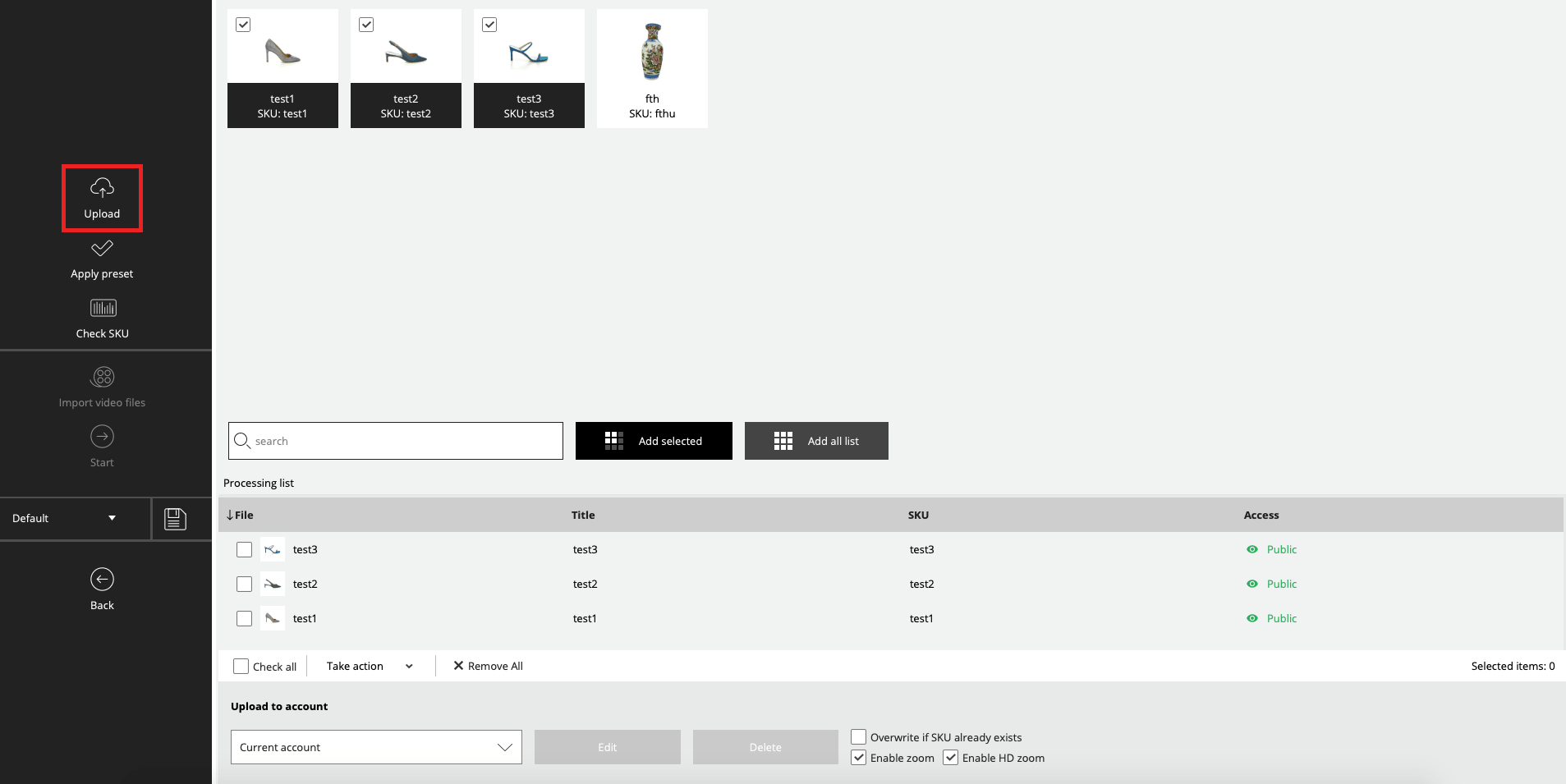 Step 8:
Upload the 3D Views to your Cappasity account.
Step 9:
Congratulations! All 3D Views are now on the platform.