How to create and embed the Cappasity 3D View format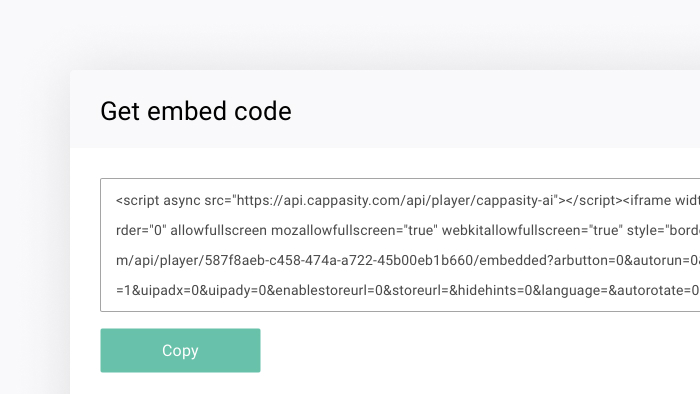 Immersive content makes online shopping interactive, increasing sales by more than 30% and reducing returns. With Cappasity, creating and embedding true-to-life 3D product visualizations for e-commerce is an undertaking of a few minutes.
Watch this step-by-step tutorial to learn how to create a Cappasity 3D View and embed it into an online store.
Contact our team at support@cappasity.com to deliver the best online shopping experience to your customers.