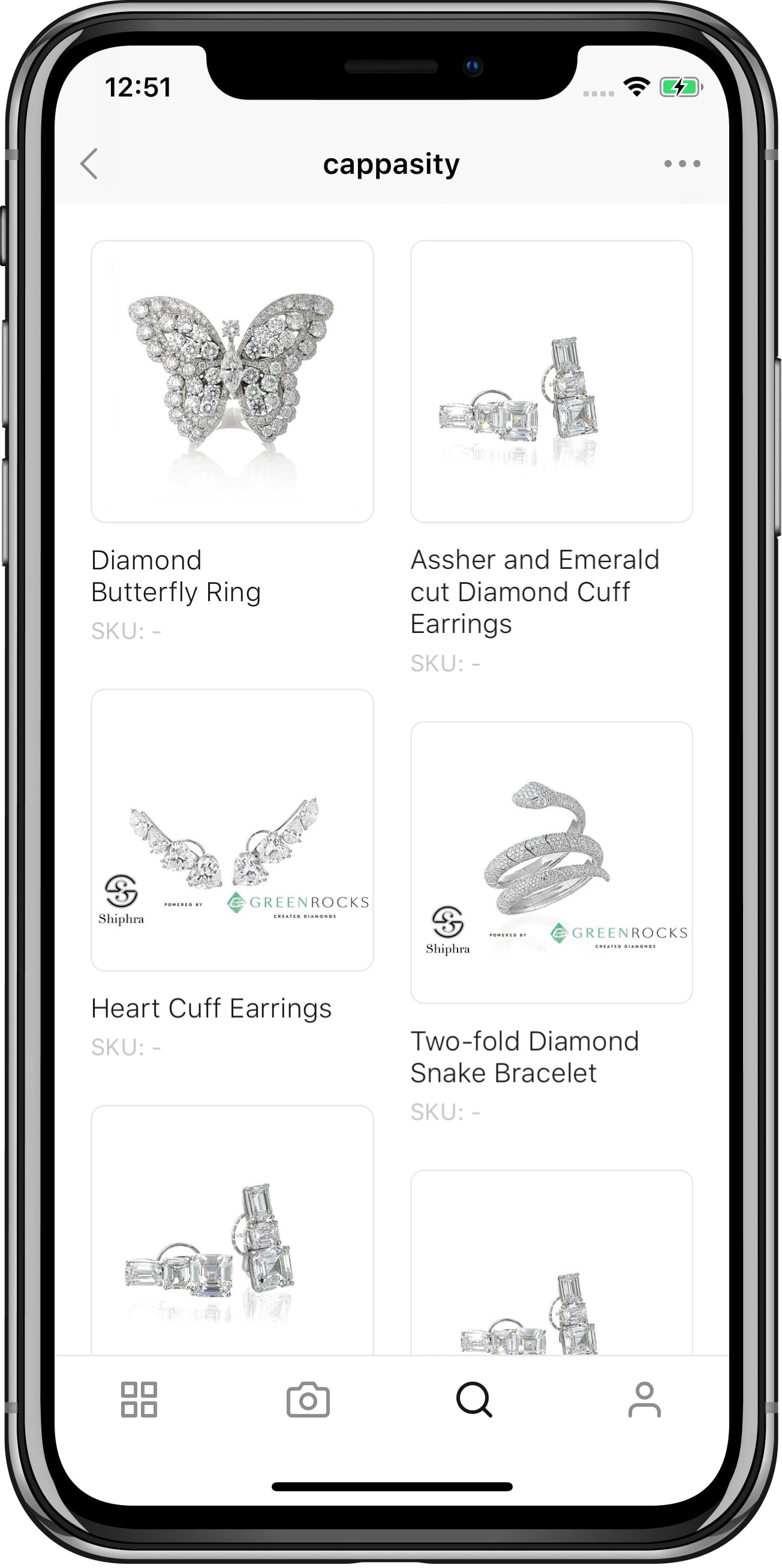 Cappasity App
Create and Display 3D Product Images
Download our innovative Cappasity app to browse your 3D catalog on mobile devices and make perfect presentations of products to drive sales. With 3D capturing mode, you can instantly create, edit and upload 3D Views to your Cappasity account.
Features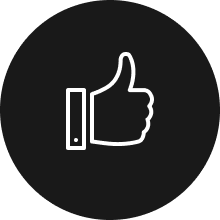 Free account
Perfect for small products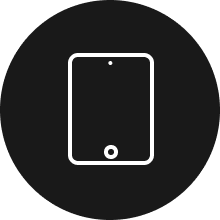 Kiosk mode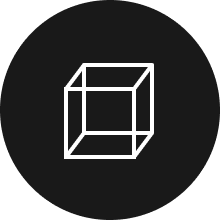 Suitable for non-professionals
3D product imaging made easier than ever before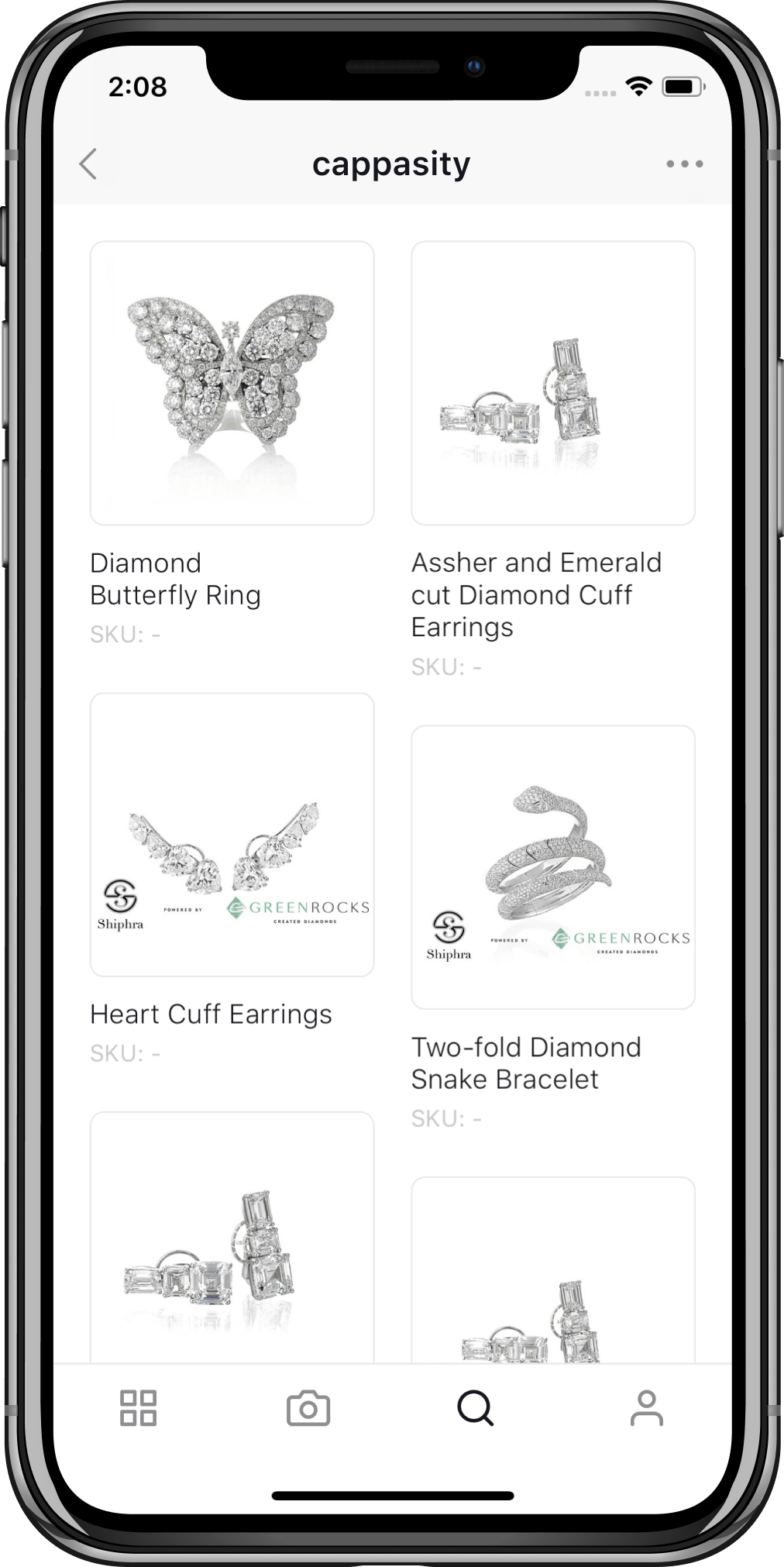 View your 3D portfolio
• Access Cappasity account anywhere and anytime
• Instantly share 3D Views with your friends or on social networks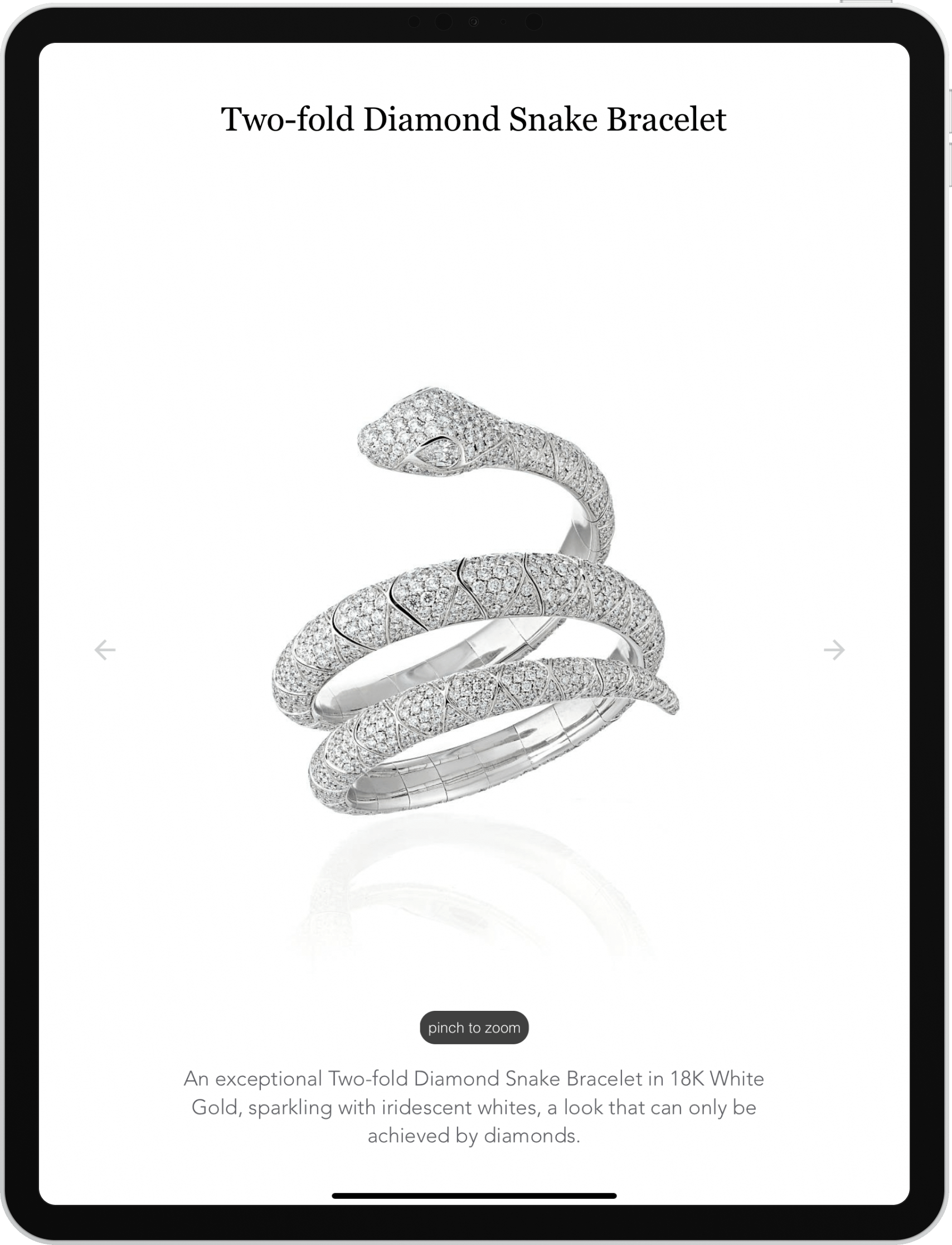 Showcase your catalog on iPads in-store
• Install Easy 3D Scan™  to create professional 3D Views of products
• Upload the images to your account and display them in the kiosk mode
Capture 3D Views with your smartphone
• Create 3D Views of small objects with a phone camera and printable marker
• Embed 3D Views into product pages to sell more
Kiosk mode (alpha) – use an iPad as digital signage
The kiosk mode helps you easily convert your iPad into a new sales channel. You can use the tablet to display your catalog with the full range of products in a single outlet. The 3D Views are fully interactive and may include product title and description. 
Setting up a digital sign is easy:
1. Install Cappasity app on your iPad.
2. Log in to your account and go to the account settings then launch the kiosk mode.
3. To quit the kiosk make a two finger double-tap on the upper right corner.
How to create a product 3D image with Cappasity app
1
Download Cappasity app for Apple iOS
3D capturing mode is compatible with: iPhone/ iPhone XS/iPhone XS Max/ iPhone XR/iPhone X/iPhone SE/iPhone 8/iPhone 8 Plus/iPhone 7/iPhone 7 Plus/iPhone 6s/iPhone 6s Plus/iPad/iPad Pro/iPad (6 gen)/iPad (5 gen)
2
Pick a product and print the marker
Select an object that you want to shoot, it should be small like watches or a gemstone ring.
Your products do not fit in? Then download Cappasity Easy 3D Scan™  desktop app for all types of products.
Once you chose the product, print out the paper sheet with markers. We recommend shooting rings with "small" marker, and objects like watches with a "normal" marker. The sheet of paper must be clean and not crumpled.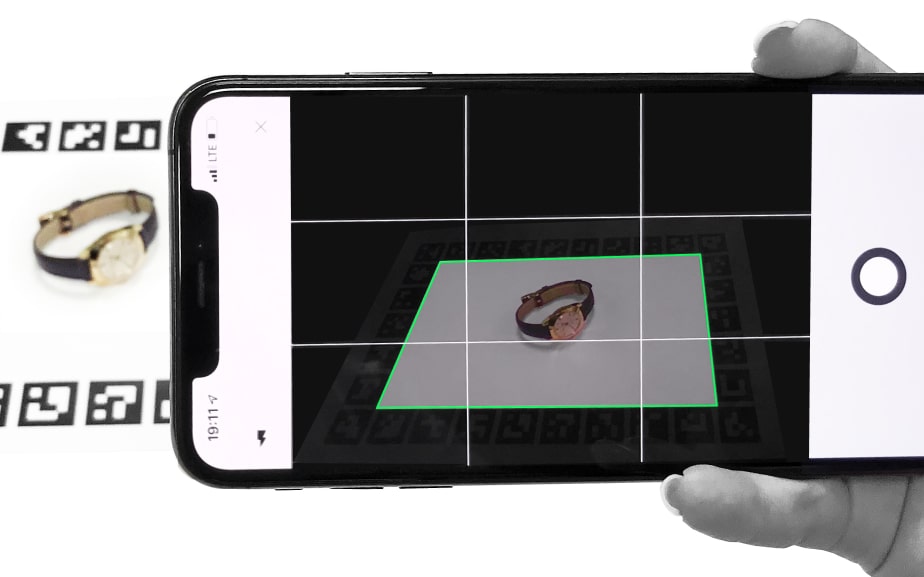 Place the item RIGHT IN THE CENTER of the printed sheet. Move the camera away so that all the markers are visible.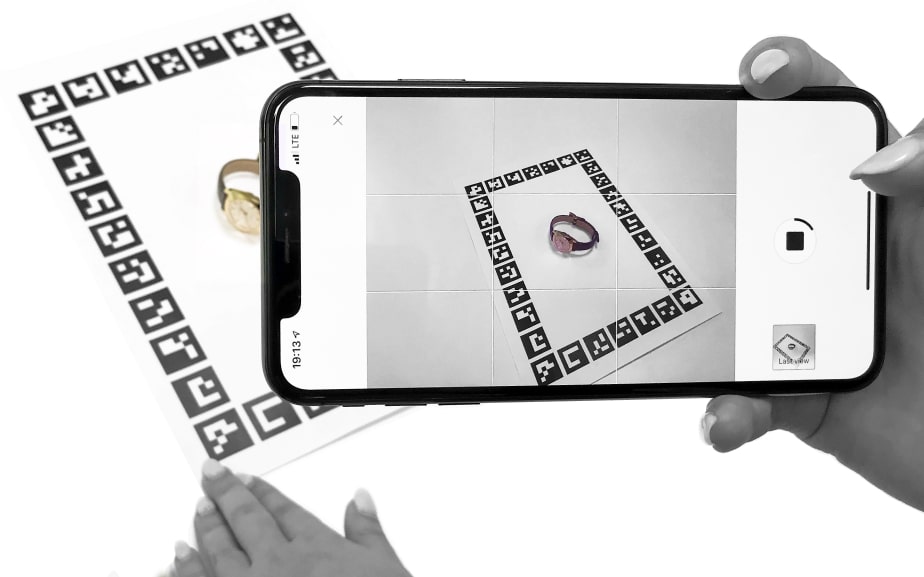 Rotate the paper sheet with the item on it by your hand. Your hand should hold the sheet in the area where the markers are printed without obstructing the lens.
! The item should not go beyond the borders of the sheet, otherwise parts of it will be cut off. The application captures only the contents inside the paper sheet with the markers.
4
Edit 3D View and upload it to your Cappasity account
After the end of processing, you will be offered a background removal and cropping. The default values are already set, but you can make adjustments using the slider. You can also apply the filters and then upload the 3D View to your account.
! We recommend adding "sharpness" to make the 3D View clearer.
5
Embed or share your 3D View
By using your web account you'll be able to share a link to a 3D View or embed it in your website. To do this, go to your account, select 3D View and click Embed. You will get the iFrame code that can be embedded into most site editors. Learn more on embedding 3D Views into various platforms and CMS here. 
To remove Cappasity logo, 'powered by' text and unblock the advanced features, you could choose one of our business subscriptions.